Tomkins Property Maintenance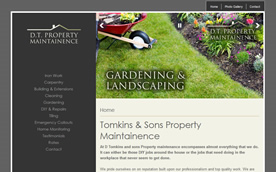 At D Tomkins and sons Property maintenance encompasses almost everything that we do. It can either be those DIY jobs around the house or the jobs that need doing in the workplace that never seem to get done.
At Aztec Design we were delighted to work withTomkins Property Maintenance in a hands on approach with the website all designed and provided by us.